Cousin of the French "épinette des Vosges" and belonging to the zither family , the dulcimer was originally born in northern Europe, before migrating to the heart of Appalachian America.
Its name comes from the old French " doulce melle ", which means literally " sweet melody " …
This instrument with a complex history had almost disappeared, when he returned to the stages of the world because of a renewed interest in folk music in the 70s.
Aware that the dulcimer was essentially criticized because of his inherently feeble volume , Philippe Bosset has had the idea to create special strings with a 99% pure nickel winding, which generate a bright sound, rich in overtones, yet respectful of the engaging personality of the instrument.
Thus, the dulcimer can make its voice heard, without abandoning its rich traditional past.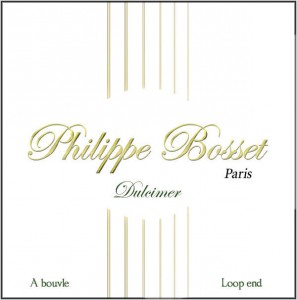 Dulcimer